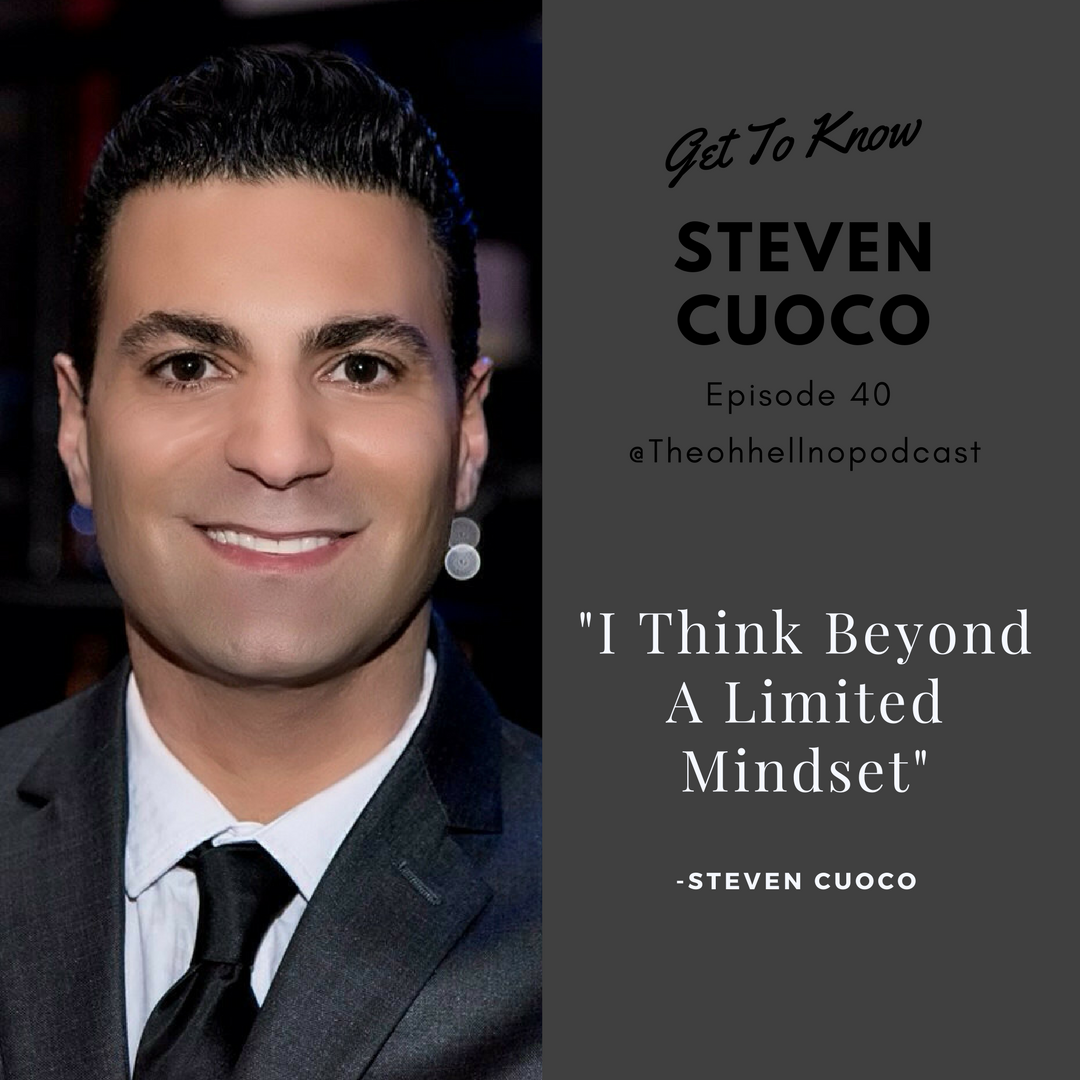 On this episode of The Oh Hell No Podcast Nicole talks to Public Relations Professional, Entrepreneur, Author and all around great guy Steven Cuoco. Steven has high profile entertainment, fitness, literacy & corporate clientele, a digital magazine and 24 years in the business.
Steven shared some great tips on managing yourself as an individual as it pertains to Public Relations and your business. He revealed a goal that is still on his list of things to accomplish, how to get through challanging times using a breathing technique and what not to do to avoid getting caught up in a scandal.
On this episode of The Oh Hell No Podcast Nicole sits down with Seth Power, a Mississippi native, who shares how he thought he was headed for a career in sports when he realized, through life altering events, that he was meant to be on a different stage. Seth talks about how he trained his voice and continues to work on his vocal abilities as he wasn't a natural born singer. He shares how he stays grounded and what he hopes to maintain as he grows in the music industry. Seth also has a passion for philanthropy, science, business and plans to pursue other things as he grows as an entertainer. Seth shares what he is most proud of to date in his life and what he sacrifices the most to pursue his dream. Seth also tells us about his Oh Hell No Moment, which was a moment that made him realize what he needed to be careful of in his career. Check out Seth's EP Magnolia Soul. Seth is a star in the making and overall great person.
Saeed Renaud
On this episode of The Oh Hell No podcast Nicole talks to Saeed Renaud. Saeed Renaud was a recent contestant on The Four where P-Diddy, Meghan Trainor and DJ Khaled all serve as Judges, but America makes the vote that counts.
Saeed is a producer, vocal arranger and vocal coach. He talks about knowing that music was always his passion from a very young age; how he has been grinding since he graduated from high school. He shares what it was like being a part of the first season of The Four. How he felt when he got the call that he won a Grammy as a songwriter on Lalah Hathaway Live, which was awarded Best R&B Album.
Saeed also shares his dreams of becoming an award-winning performer and how he keeps himself humble and grounded. Saeed talks about how he avoids people with bad intentions and the first time he meet Whitney Houston as a star struck young man. Saeed's run on The Four is over but he is just getting started. Keep up with Saeed on social media @SRSOUL and check out his new song, produced by The Makerz Production and just in time for Valentine's Day I Love You.